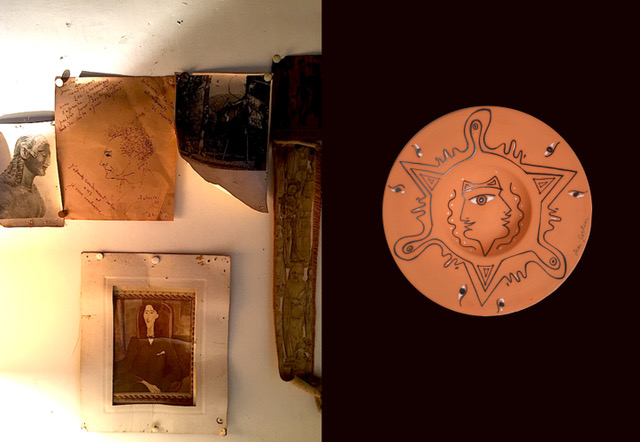 EN VENTE/FOR SALE
Prix à la demande / Price on request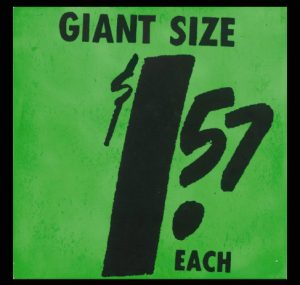 Giant Size $1.57 Each
Warhol screen printed these sleeves for an exhibition at the Washington Gallery of Modern Art. This example is signed by Billy Klüver, who interviewed the artists in the show for the album.
The Velvet Underground
Omitting the band or album title, Warhol presented this unforgettable cover as an autonomous work of art. The yellow banana could be peeled away to reveal a suggestive pink interior.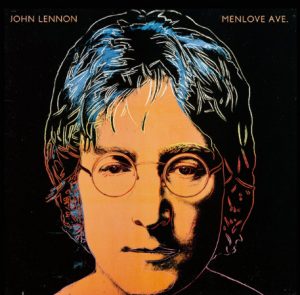 Menlove Ave.
Warhol created the artwork used for this posthumous compilation of previously unreleased Songs a few months before Lennon's death in 1980. The portrait of Lennon Was taken by lain MacMillan, who notably also was the photographer for the Beatles' Abbey Road album cover, while the title refers to Lennon childhood home in Liverpool, 251 Menlove Avenue.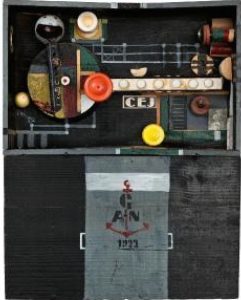 ADRIAN-NILSSON Gösta, GAN, 1884-1965 (Suède)
Titre : Marin 1 (Theater decoration) Date : 1922
Epreuve d'artiste
don de Max Waldman a SERGE LIFAR estate of Serge Lifar.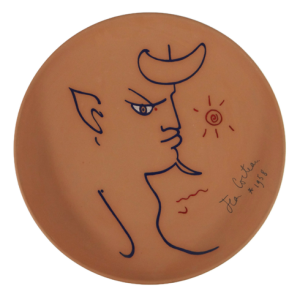 Jean Cocteau
Chèvre-pied bleu 1958. coupe terre rouge .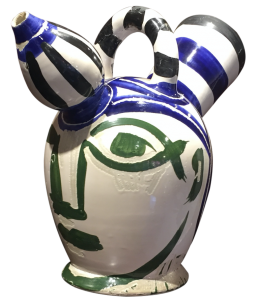 Pablo PICASSO
«Pichet a glace» 1952. Edition PICASSO MADOURA
Jean COCTEAU
"CAP D' AIL" 1963. coupe terre blanche
PRÊTS ET DONS
Appuyés également par d'excellentes relations avec de nombreux musées en France et à l'étranger, nous sommes dans la capacité de mettre en place des expositions en démarche de prêt.
A l'inverse, notre envie de recherche et d'investigation nous permettent d'enrichir et d'aider les conservateurs de musées.



EXPERTISE



Notre connaissance du marché de l'art nous permet d'anticiper l'évolution et aussi l'évaluation d'œuvres d'art en vue d'une vente ou en vue d'une succession ou pour la souscription d'un contrat d'assurance.
Ce service est offert gracieusement et comporte également l'analyse complète de maisons ou de successions.
Nous nous déplaçons en France mais également à l'étranger.
LOANS AND GRANTS
Thanks to the excellent relationship we have with many museums in France and abroad, we have the capacity to organize exhibitions by lending out artwork.
Conversely, our desire to research and investigation allow us to help museum curators enrich their museums.



EXPERTISE



Our knowledge of the art market allows us to anticipate trends and also to perform an evaluation of a piece of art for a sale or for an inheritance as well as for the insurance purposes.
This service is offered free of charge and also includes comprehensive analysis of houses or estates.
We can carry out our expertise in France but also abroad.